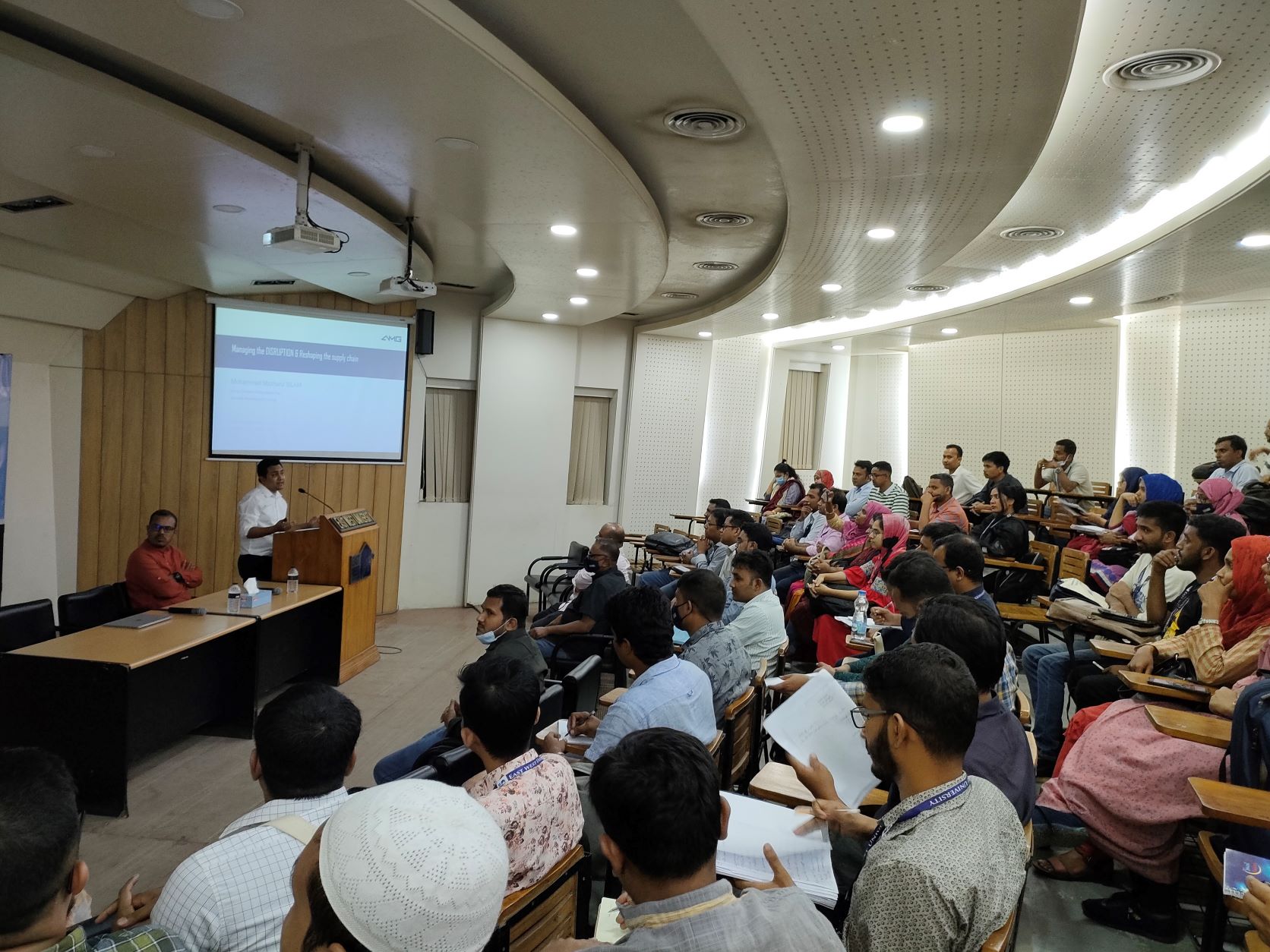 Executive Development Center (EDC) of East West University (EWU) arranged the fourth Lecture Series (LF22-3) for the Graduate Diploma in Leather and Footwear Management. The program was held at S. M. Nousher Ali Lecture Gallery, Room # 126, East West University, Dhaka- 1212 on Saturday, 12 November 2022. The main purpose of this series program is to increase the industry-academia collaboration, exchange knowledge, sharing the very first-hand experiences, and ensuring the updated cutting-edge course contents for the trainees, who are actively participated in the GDLFM program.
The Keynote speaker of the 4th Lecture Series (LF22-3) was Mr. Mohammad Mazharul Islam, Senior Director of Manufacturing, Advance Manufacturing Group. He delivered the valuable lecture on 'Managing the DISRUPTION and Reshaping the Supply chain'. There were several aspects of disruption in the leather and footwear supply chain that he discussed, as well as some suggestions for reshaping these disruptions.
A large group of students from batch 6, 7, 8 & 9 and EDC officials attended the program. The participating students had a lively discussion session with the speakers.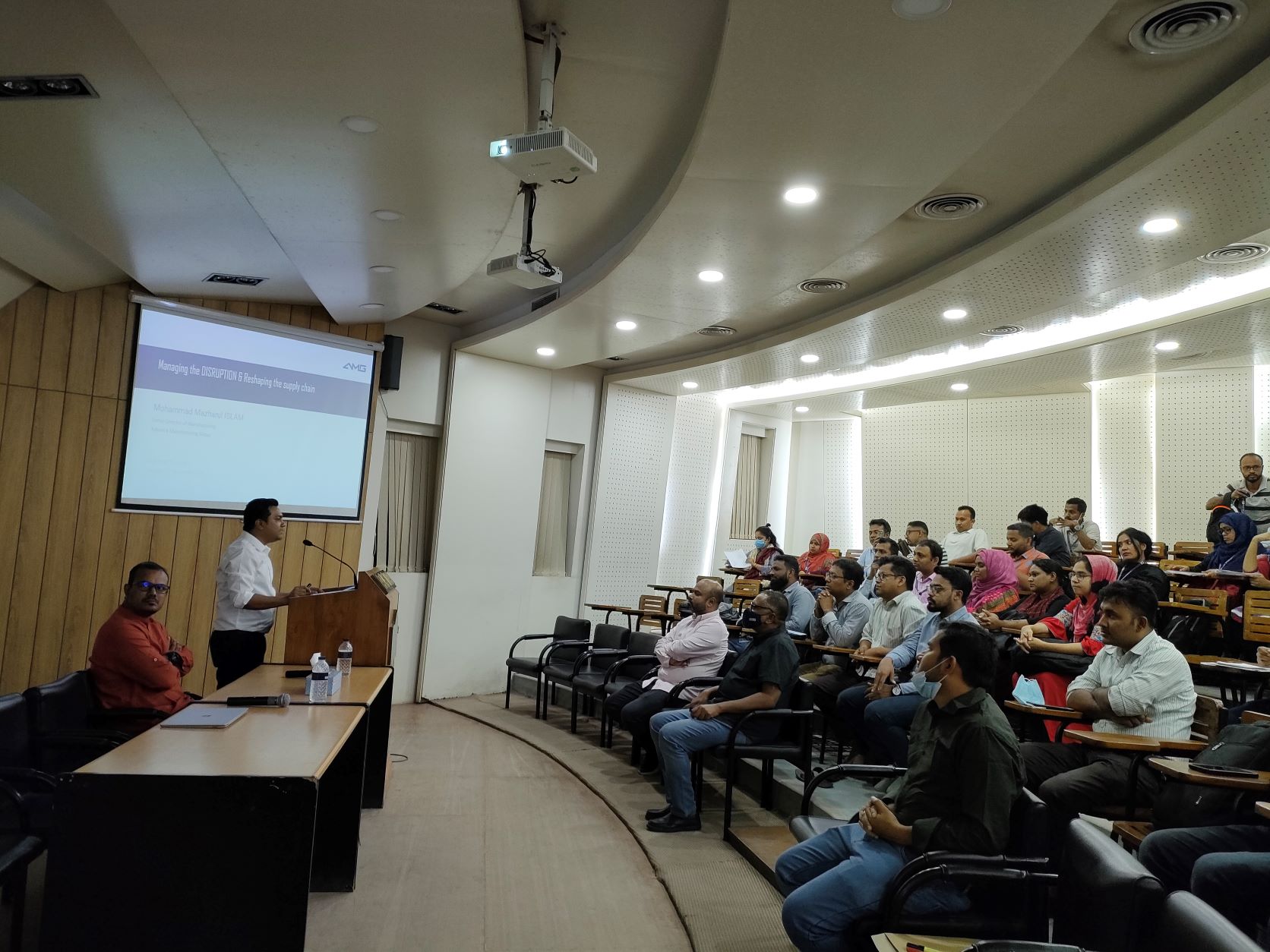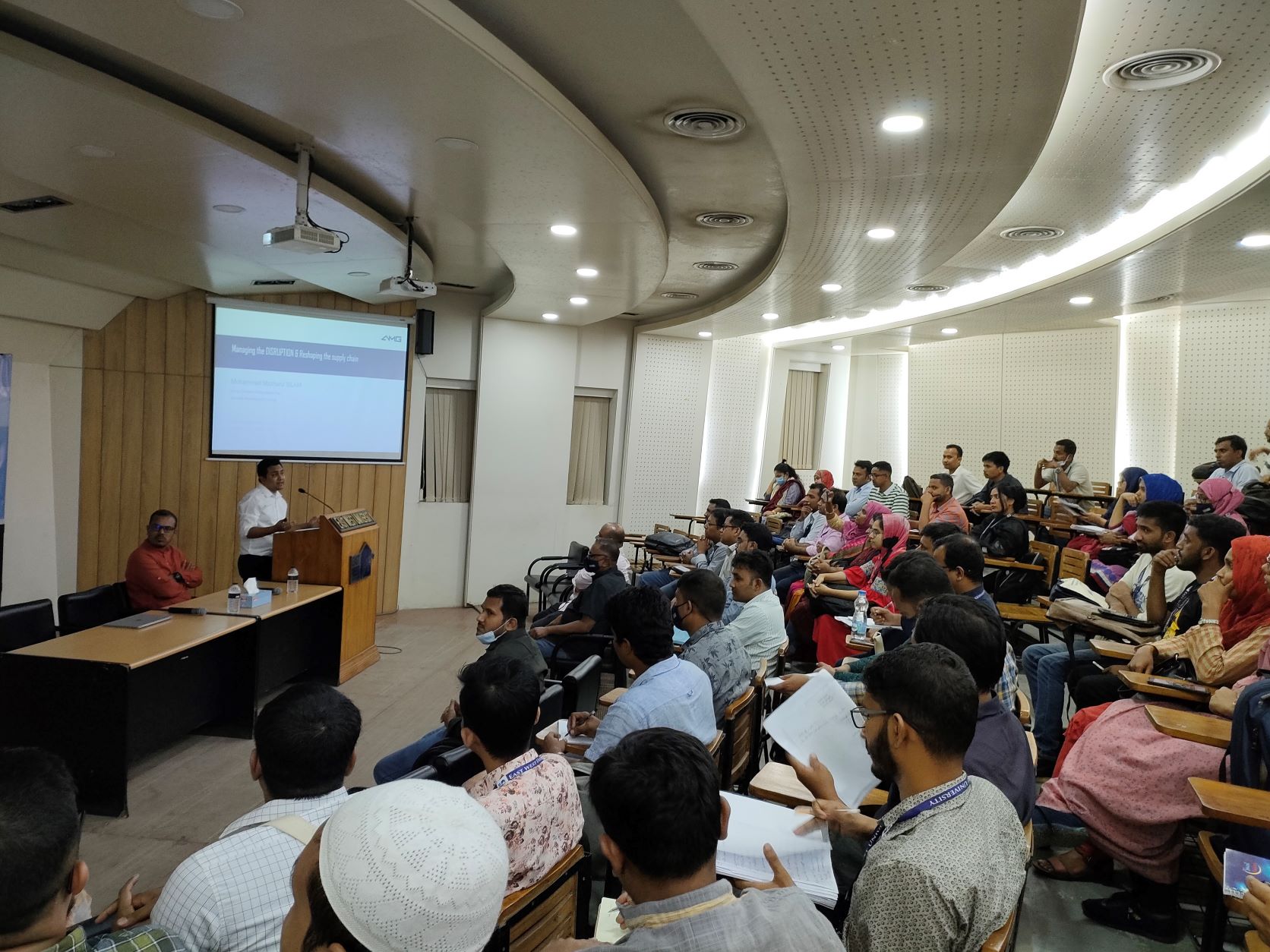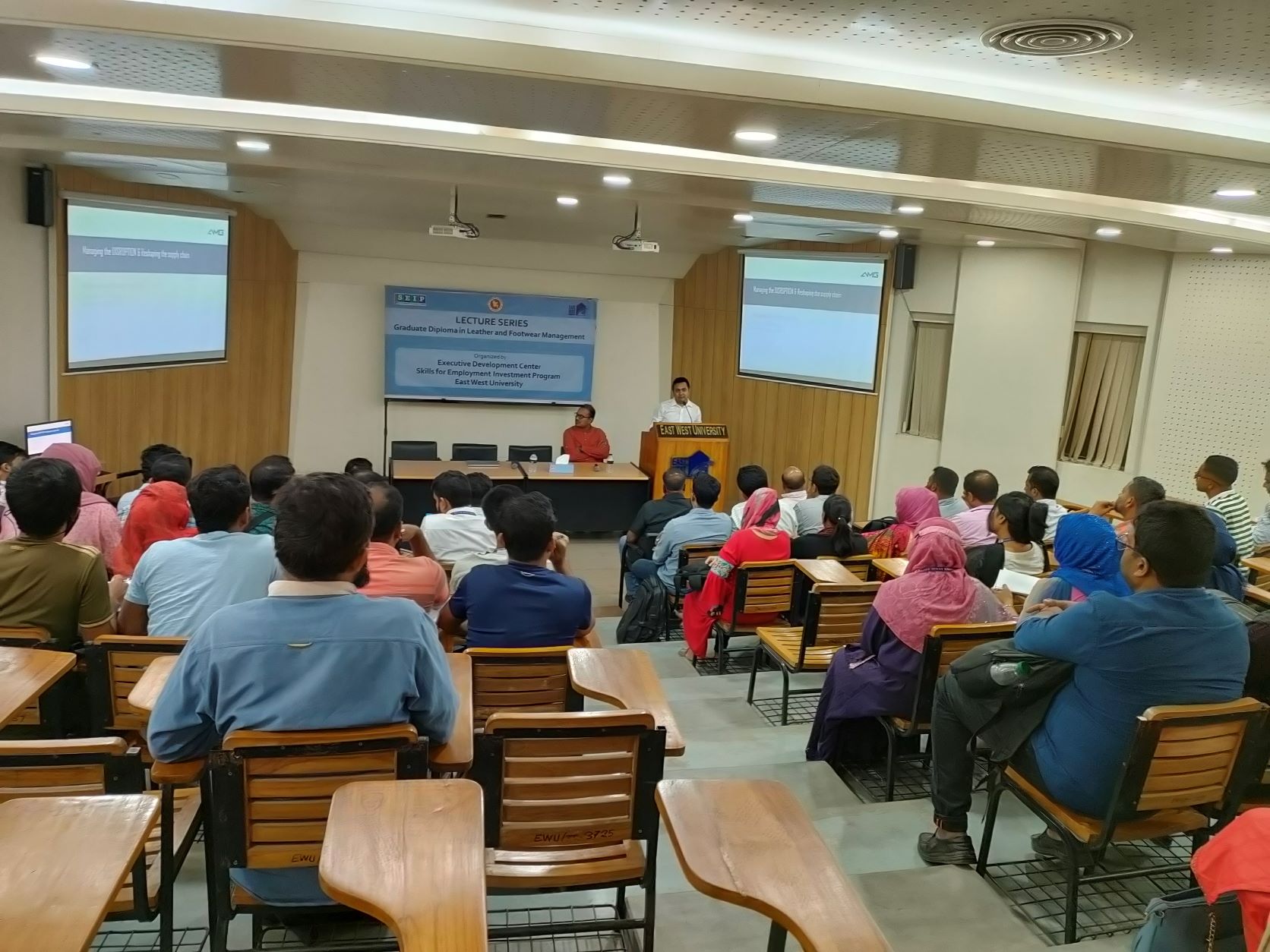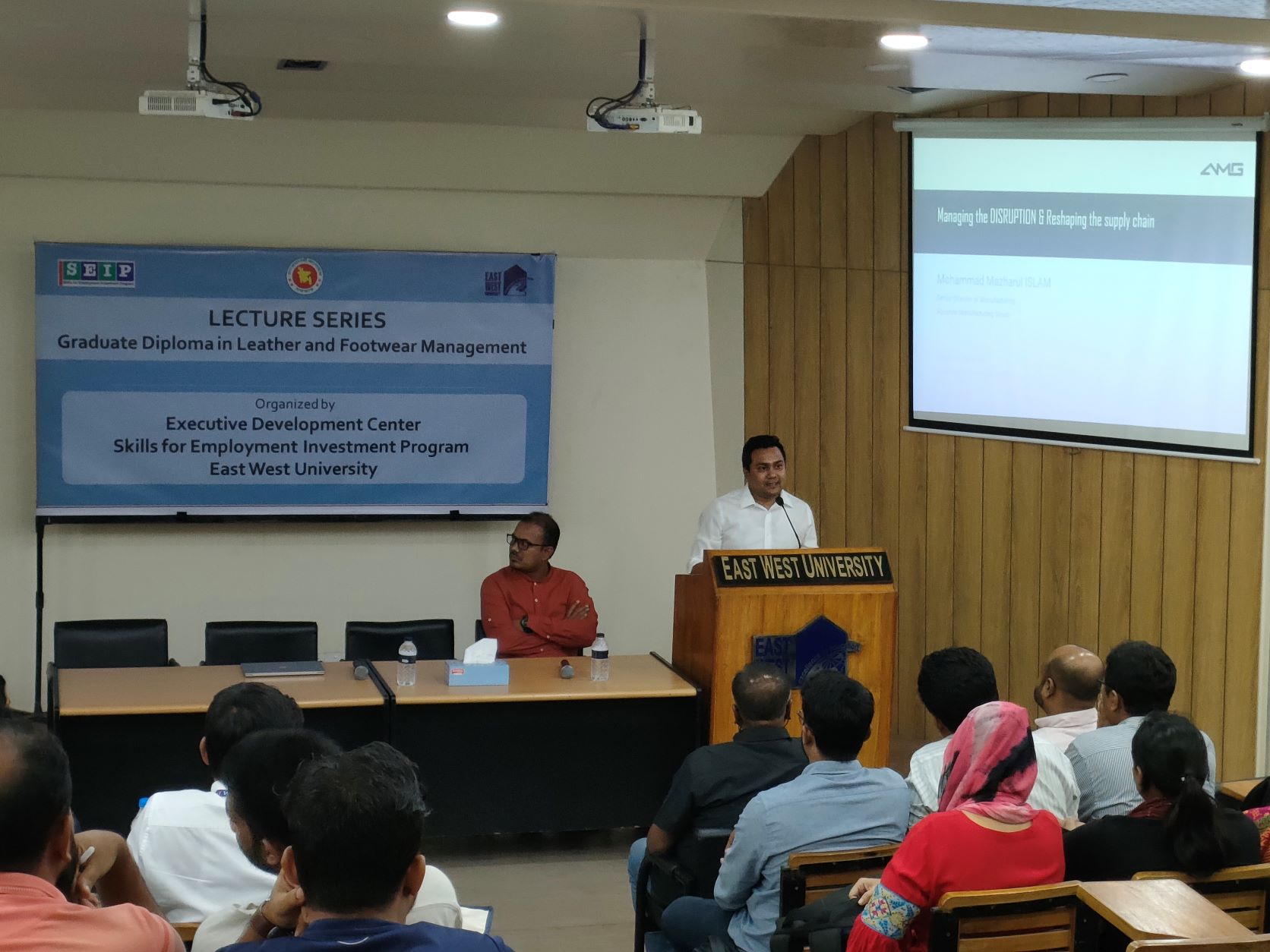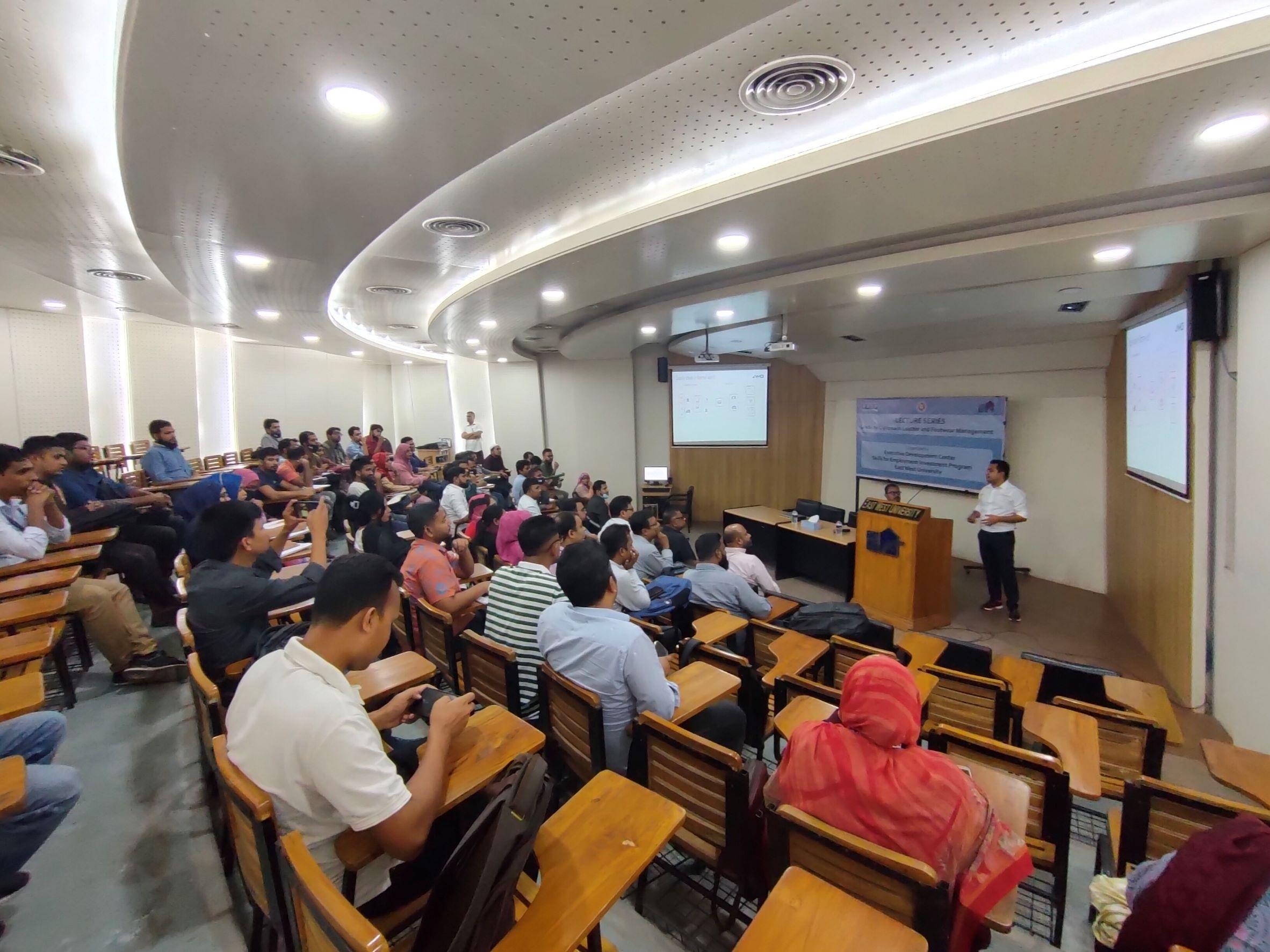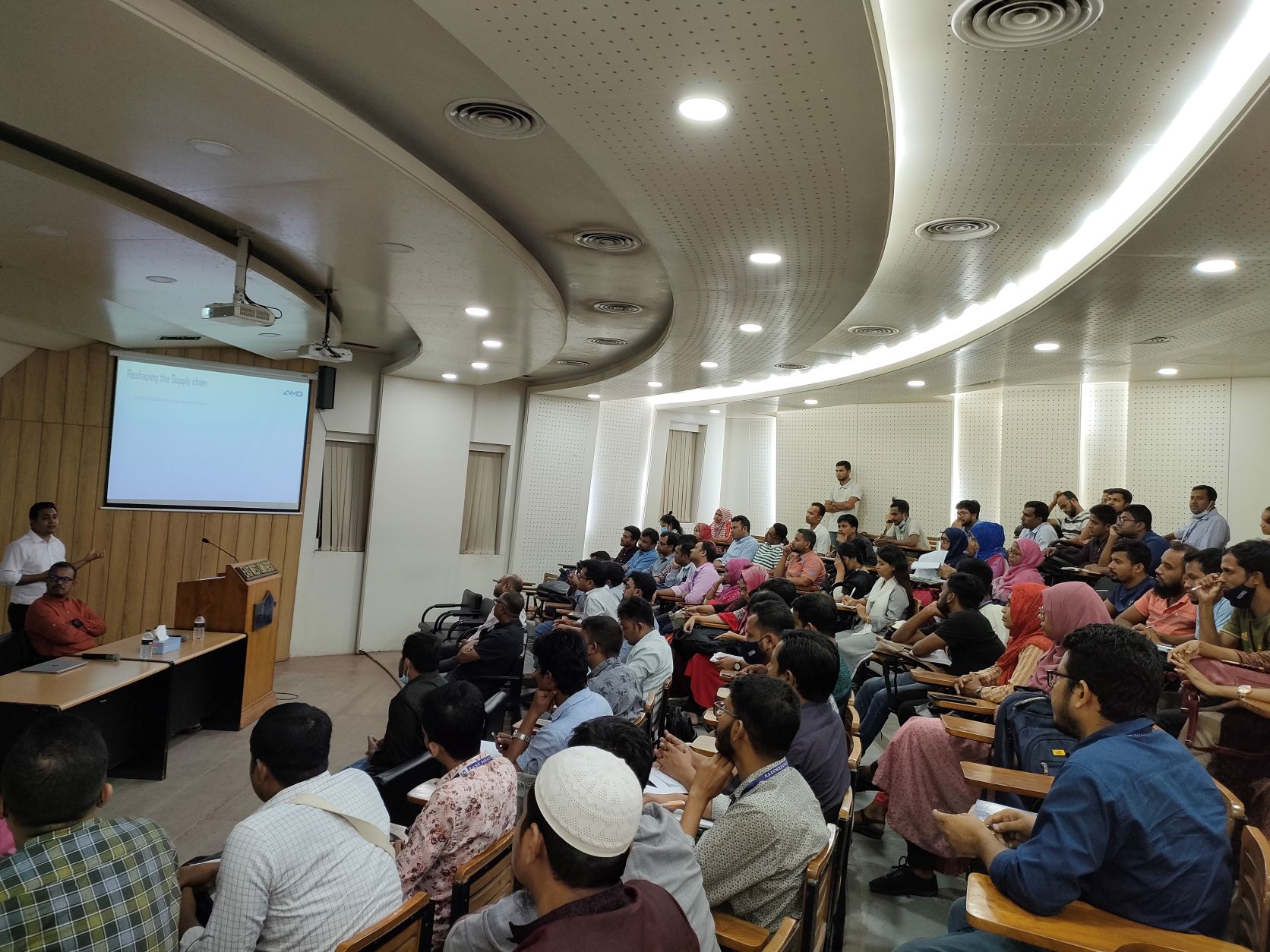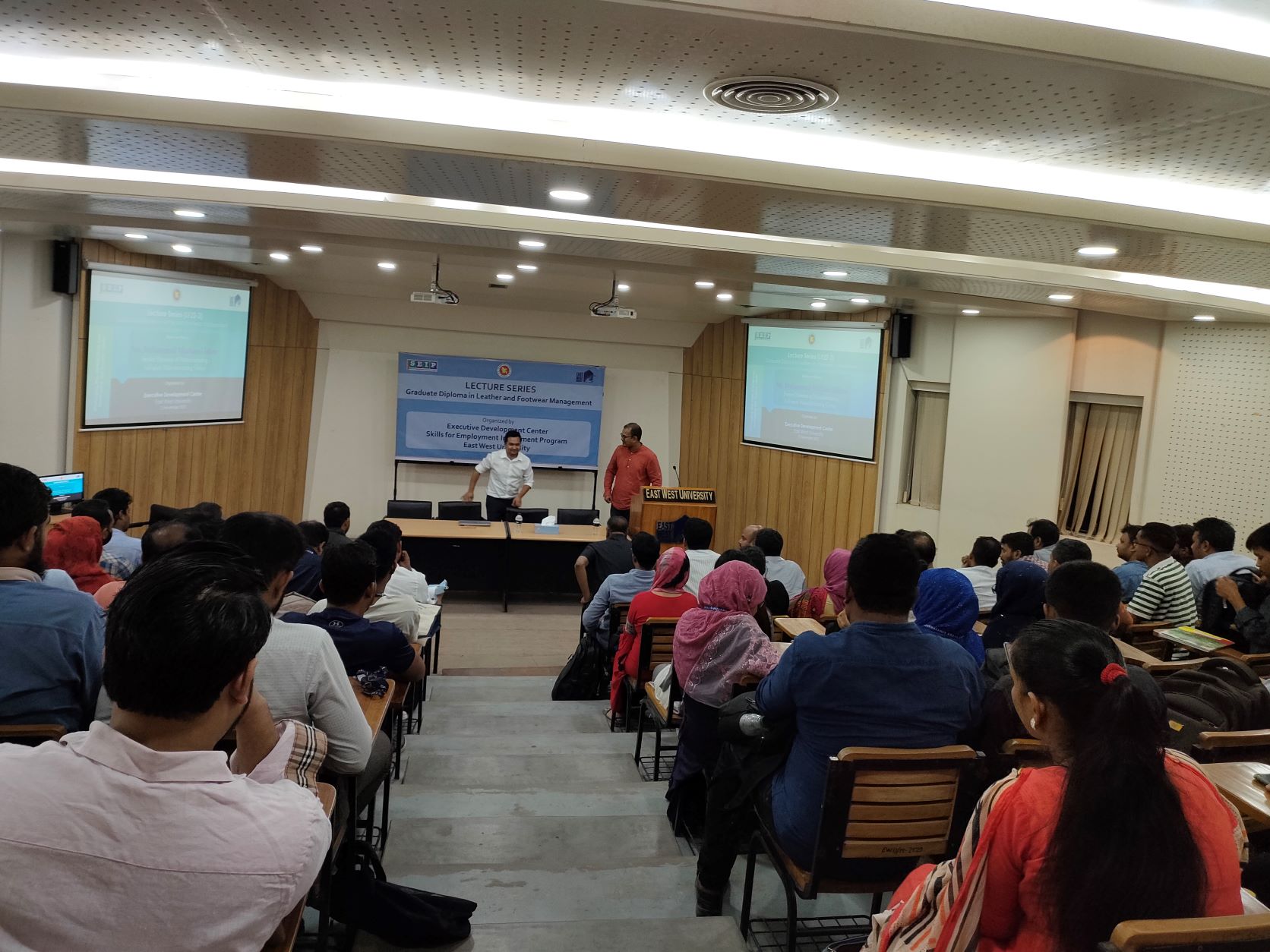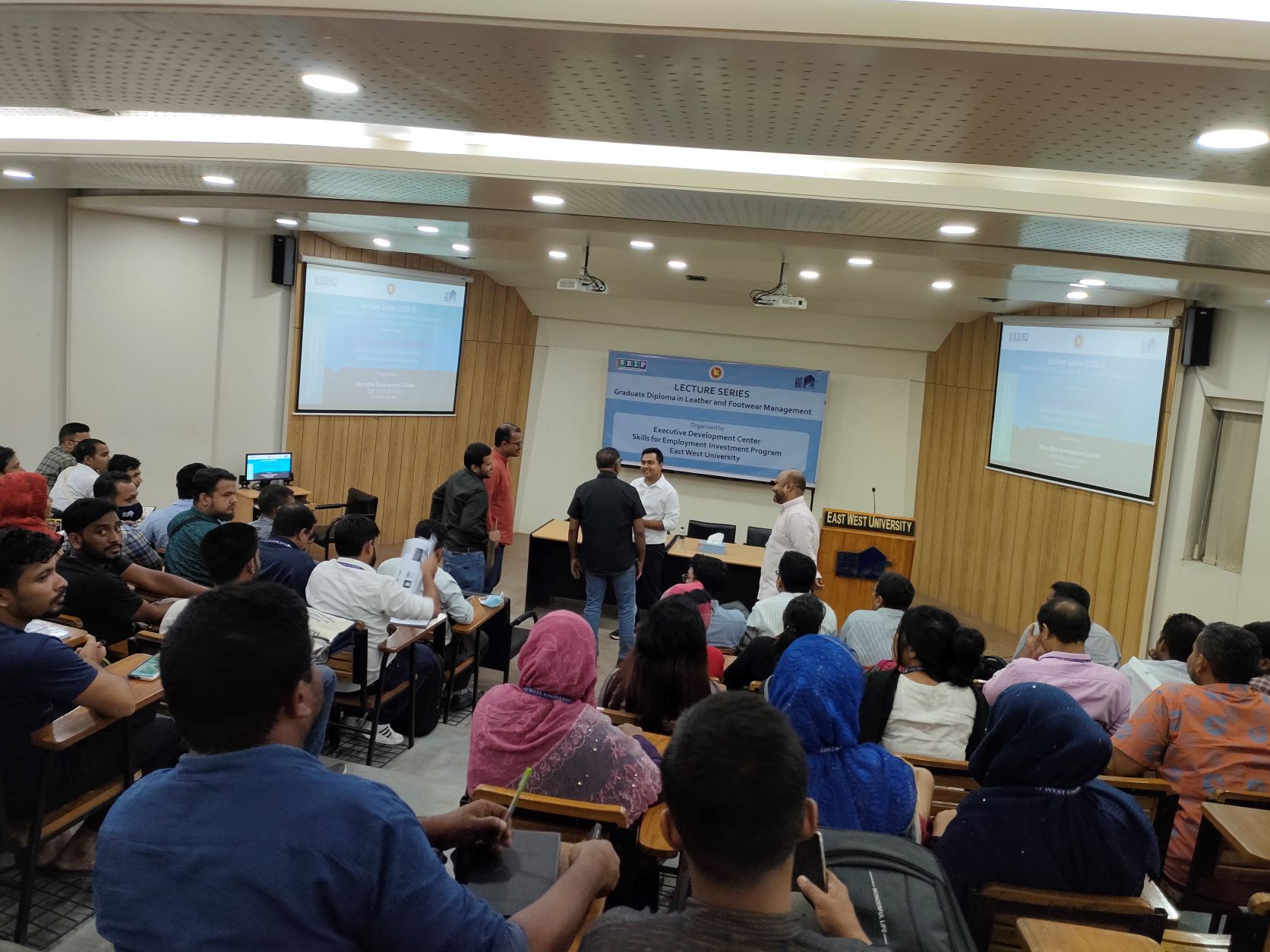 Read more